Digital X-ray diagnostics
Every dental examination, analysis, and therapy plan is incomplete and unsupported without the use of digital X-ray diagnostics.
At ETERNAdent, we use the following X-ray appliances:
Intraoral sensor for small X-ray recordings
Roentgen panorama for the diagnosis of different pathologies of teeth, jawbones, and facial bones. Digital X-ray technology is a supreme tool that accelerates treatment and contributes to better and more efficient diagnosis. It is exceptionally important for the first patient visit for prosthetic, orthodontic, and surgical planning; diagnosis of caries; diagnosis of granulomas, cysts, diffuse inflammations, dental focuses, osteomyelitis, semi-impacted or impacted teeth, periodontology; deformities on the jaws, a complete review of TMJ.
3D CBCT (computer tomography) for more profound analysis and planning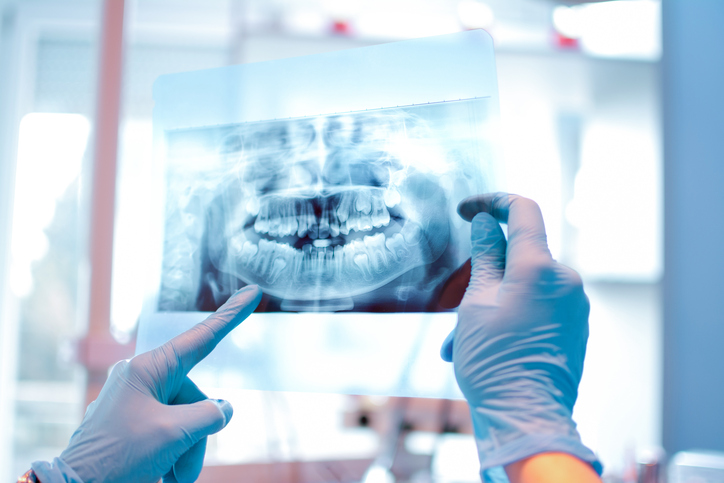 These contemporary appliances enable high-quality X-rays, which are processed and saved. Every patient X-ray is saved in the patient's file, giving doctors easy and convenient access to them.
Modern and up-to-date technology is an inseparable part of contemporary dentistry and
is always a top priority at ETERNAdent.